Hey everyone!
Today I have a short post for you but it packs a lot of punch! A while back I did a dotticue (mani with dots) and it got so many compliments!
I re-did it again this past week but without the colors on the accent nail, and the accent nail was the only one with tons of dots. All the other nails simply had 3 dots going up one side. :) Very classic.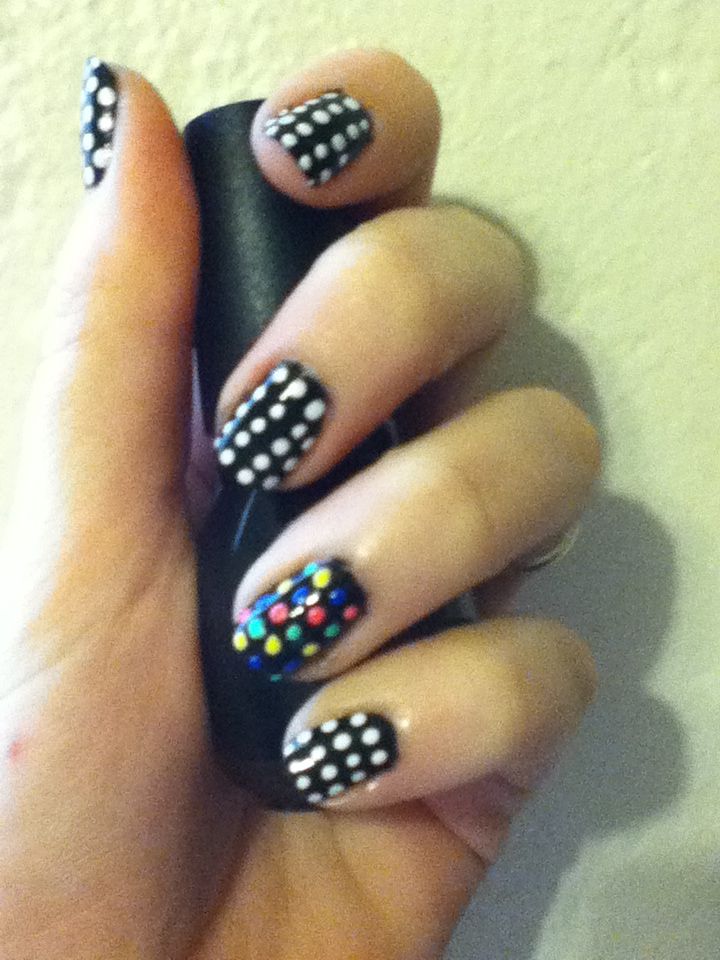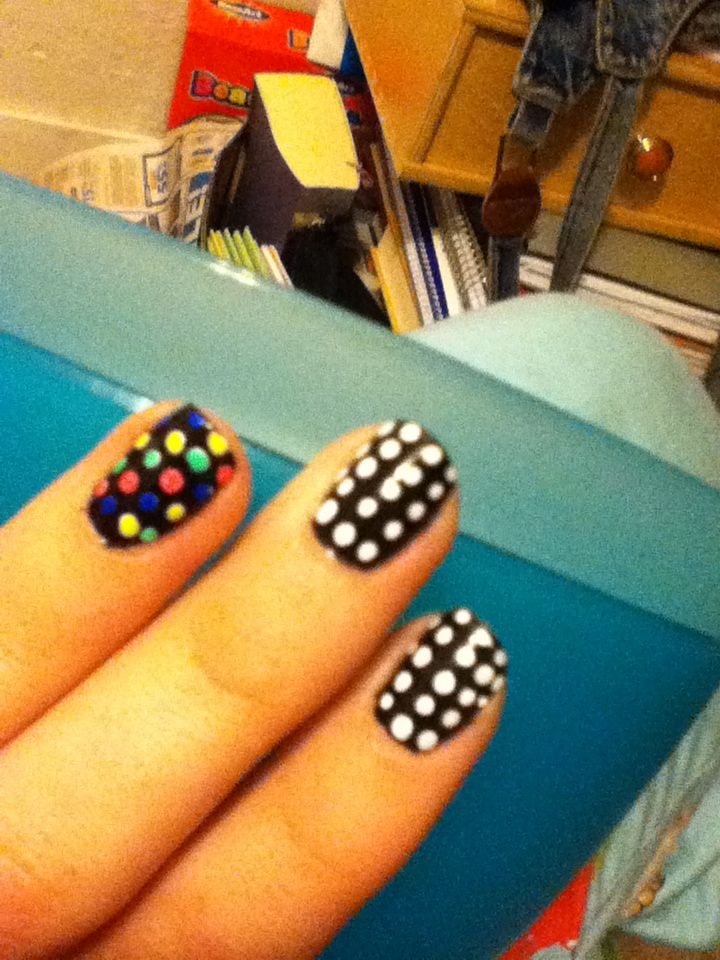 This mani was so much fun, if a little distracting! I am not used to so much going on on my finger tips!
The black was mostly Sinful Color polish. Mainly old standbys Black on Black, Snow Me White. The colors were really just what I had lying about at the time. I will update with the names (Too lazy to climb all the stairs to my polish area lol).
What do you think? It is super easy and fun to do. Maybe I can get my butt into making some tutorials, though everything I do on here is pretty much seen everywhere lol. I have a hard time beating the bandwagon.
See you soon!