Hello all!
So on this very rainy afternoon I decided to try an experiment. I remember from a while ago, a mani that had a plaid or woven kind of pattern and I was in the mood to give it a shot. I used China Glaze Pelican Grey as a base and then used some acrylic craft paint to try and replicate the design.
Needless to say is was a disaster. I have very little competency drawing or writing with my left hand, so my right hand's mani came out awful. Luckily, one of the best reasons to use acrylic paint for a mani is you can always scrub it off of the regular nail polish you have on! So now I have little, but very pretty grey nubbin nails. lol
The left hand didn't come out too bad!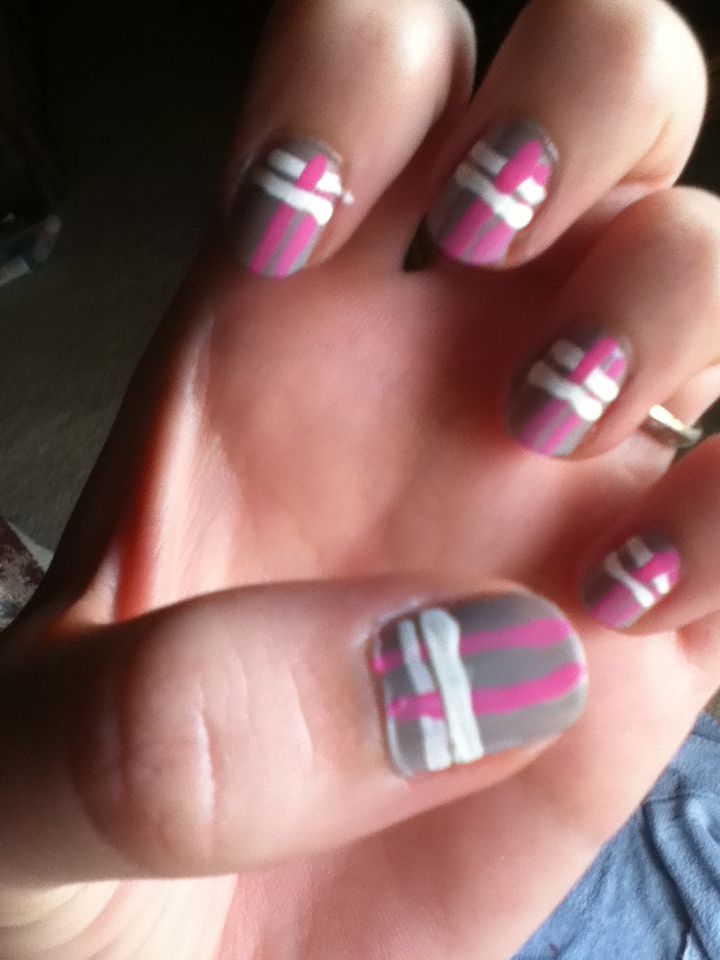 Just a few weird lines.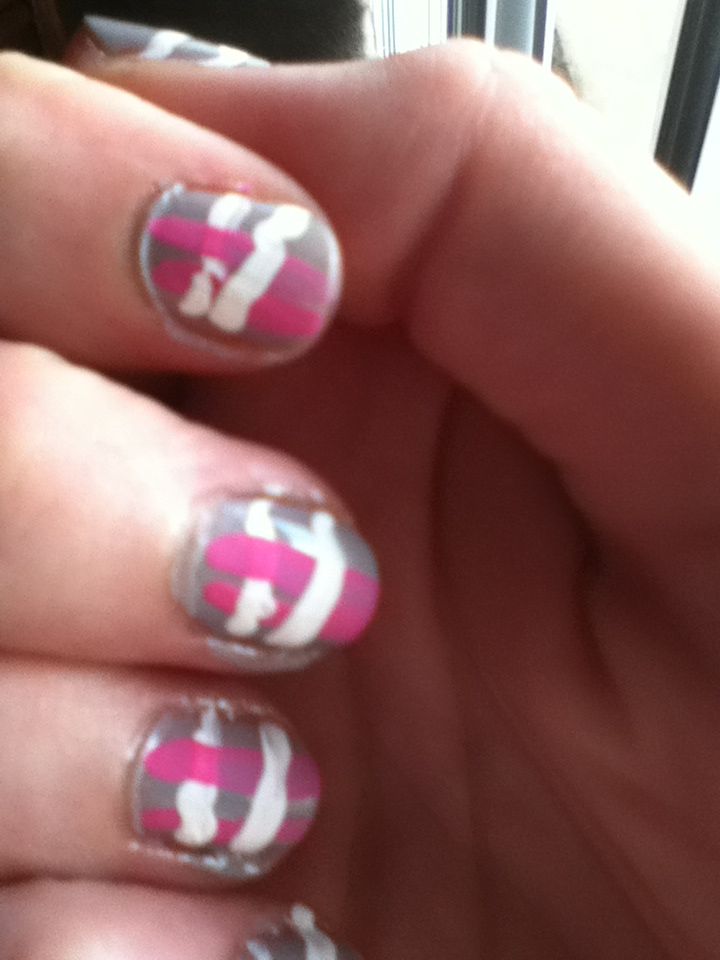 The right hand looks so awful!
This is going to take some serious practice!
Is there anyone out there that actually paint well with their less dominant hand?
See you soon!
Sweetergrrrl