Hello all!
So after that little teaser yesterday let me give you an overview of my project tomorrow.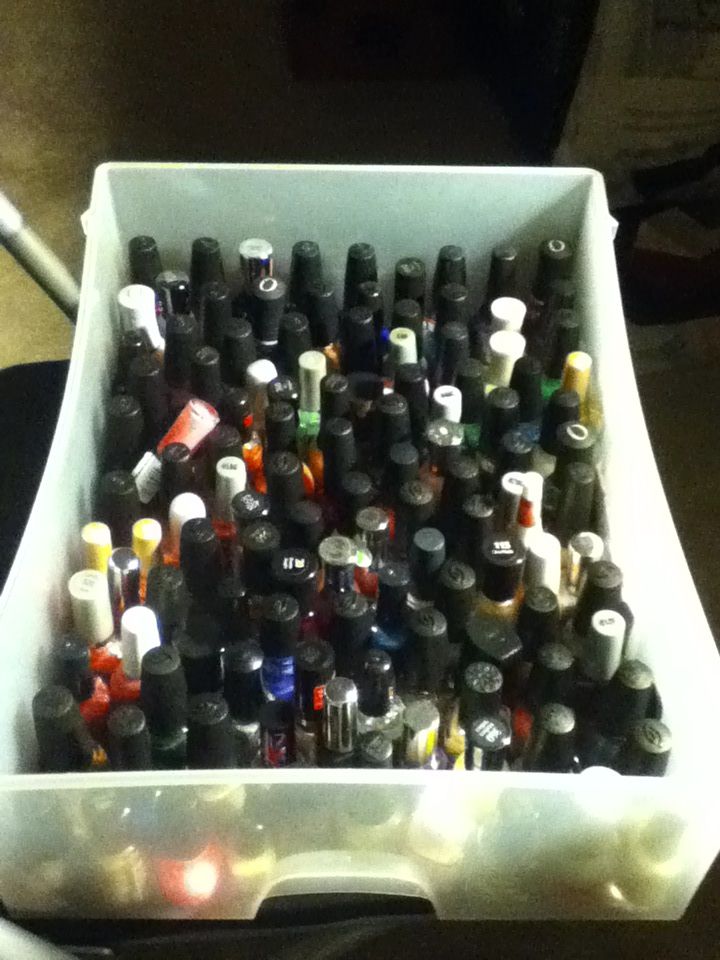 This is most of my nail polish stash. I around 21 more on my desk and this is not including topcoats, basecoats, striping polishes and the Migi pens. So in the 7 or so hours my boyfriend is at work I am planning on organizing the entire thing.
These are the 20 nail art wheels I am planning on using to swatch my stash. Each wheel has 18 nails on it, so hopefully by the end of this project I will have a final count of the polishes I own and have a catalogue of which colors are on which wheel. I made a spreadsheet in Excel so I can have everything in the computer and I can update as I add to the collection. :)
Wish me luck!
~sweetegrrrl