Hey all!
So last night I was feeling ambitious and attempted a gradient manicure. But, for whatever reason, the colors just were not cooperating so I went with another favorite of mine: Interlocking Dots.
There manis were so popular on Pintrest for a little while and I saw another on Instagram today while I was surfing the app. These manis are so easy to do but look super complicated.
I used two Sinful Colors polishes that you can get about anywhere for $1.99. Savage is the blue and Forever Pink is well...the pink lol. Forever Pink is really a PeptoBismol pink and Savage dries with the "rubber" finish. (Which looks really cool on its own, without topcoat.) And the only real problem I had with his mani is the brush for Savage left some lines in the wet polish... But they are not horribly noticeable. So I left them be.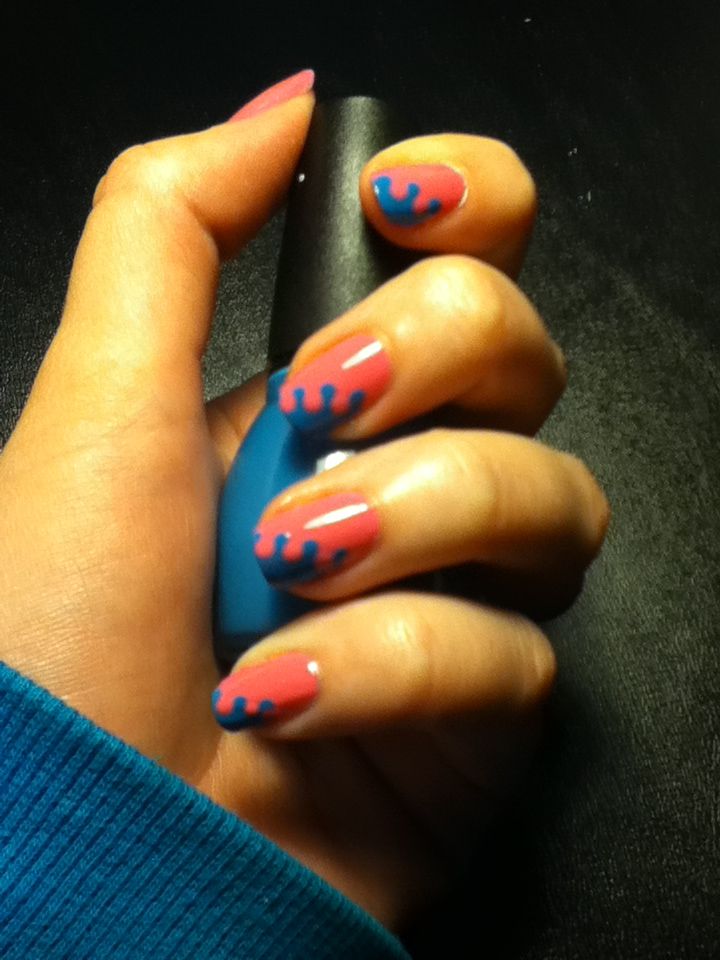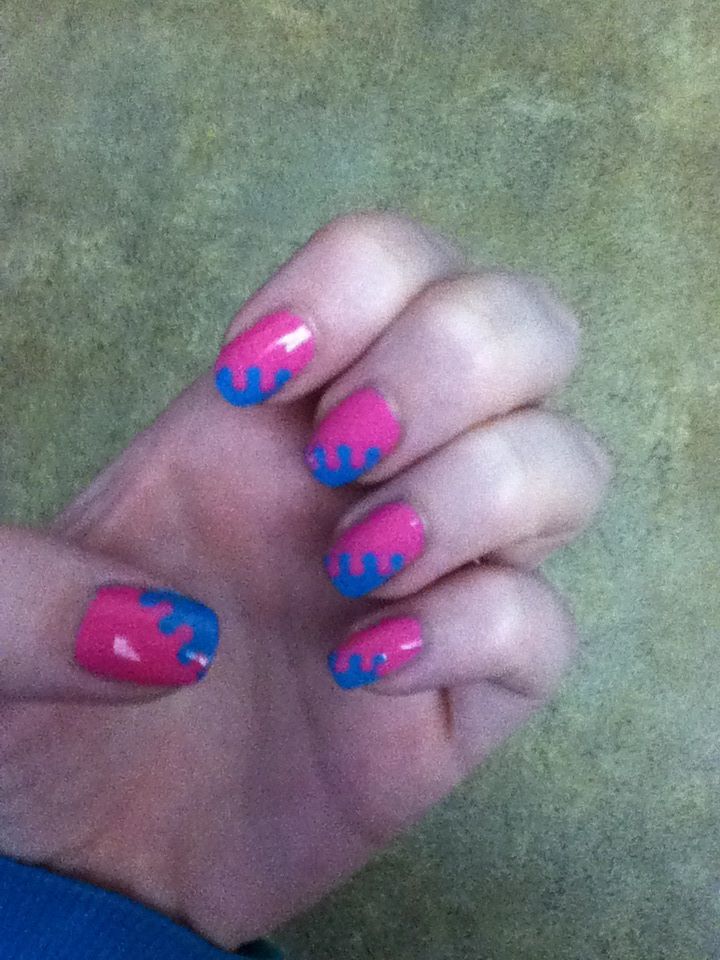 Isn't it cute! I just hope it wears well today so it can last a short shift at work, on the register! (Tap, tap, tap...)
I have been playing with idea of doing some tutorials and maybe this will be my first. Should I make it a video or still picture tutorial?
See you soon!
sweetergrrrl
Oh P.S. I have an Instagram now - sweetergrrrl. You can follow me on there too!