Hello all!
Just finished getting the crazy pirates off my nails. They survived pretty well, with some chips on both my thumbs and the ring fingers. But it was well worth it for the reactions from people at work. :)
But chipped nail polish drives me crazy so I took it off and opted for something new and simple for tonight. My local Sally Beauty Supply had buy-one-get-one free Orly polishes when I stopped by yesterday and I grabbed four new bottles. Some will have to wait for summer before I can show off, but I knew this polish wouldn't stay in my untried stash for long!
Orly Ingenue is super amazing in the bottle and no less impressive on the nail. I looked up some swatches and reviews for it once I got it home. Thanks to the reviews I knew I would have to put another color under it so it wouldn't be too sheer. I went with a simple lavender that I picked up a while ago at Walgreens for $2.99. Sally Hansen Smooth and Perfect in Whisper.
This is two coats of SH Whisper, I knew it was really sheer, but it worked well for an undercoat. (Please note the still squared nails... I haven't given up yet!)
This is one coat of Ingenue over Whisper. Still very sheer, but the plum base and the SUPER gold shimmer are showing already.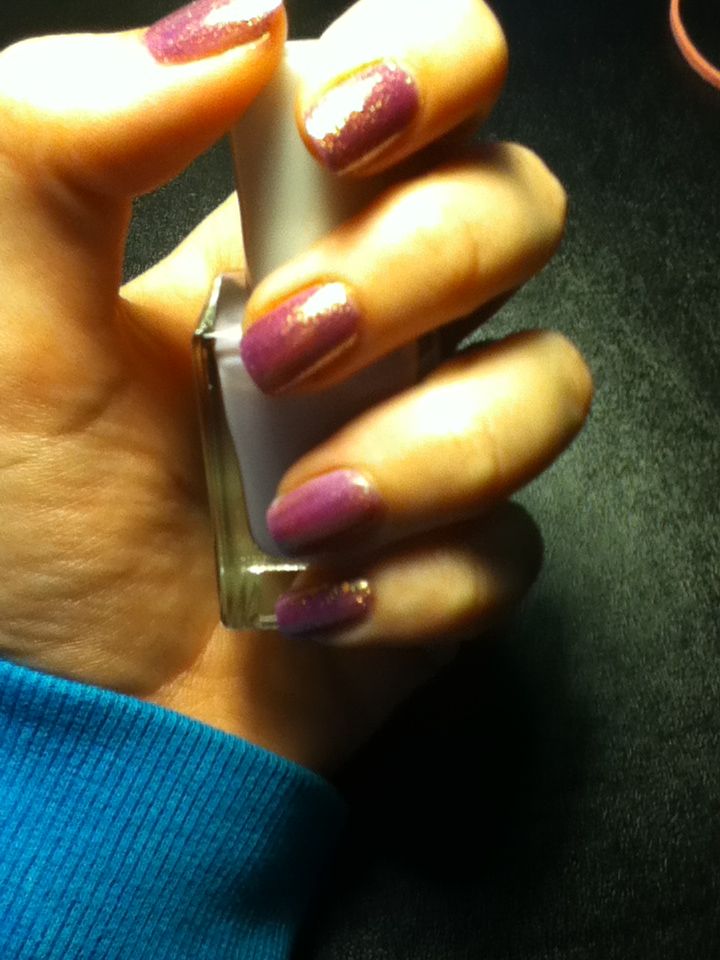 And the final two coats, before Seche Vite.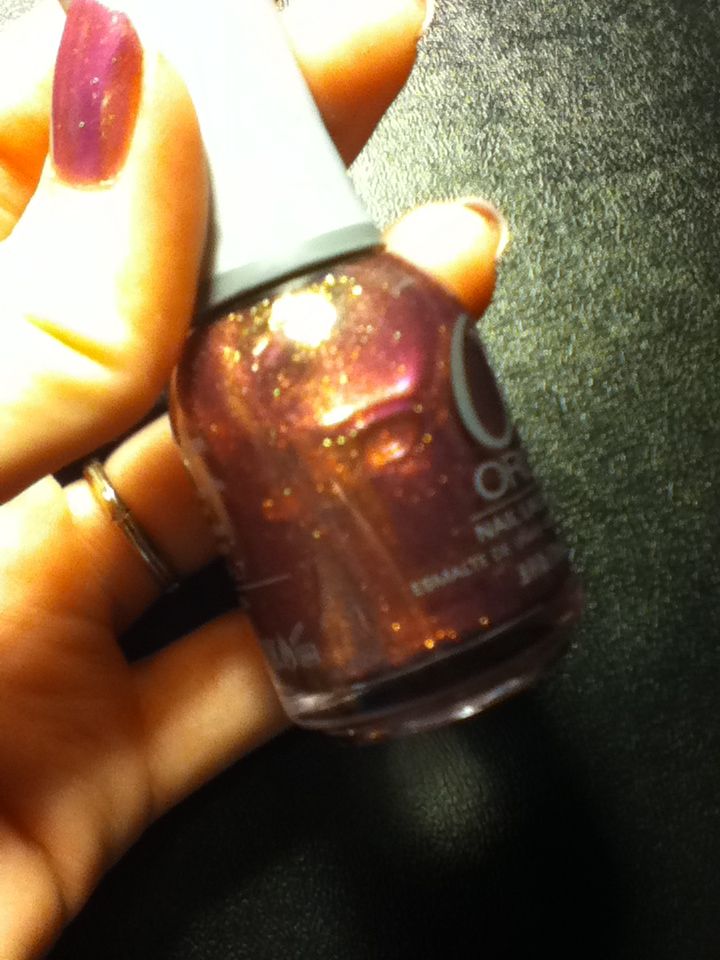 See how pretty in the bottle? I couldn't quite capture the green micro-glitter that are swimming about in there. But they are in there!
So, which lighting do you prefer? I need to start doing my nails in the daylight so I can swatch the colors with the best light.
:)
See you soon!
sweetergrrrl