Hello all,
So I guess my brain is seriously over dark fall/winter colors and is craving the spring time already. Or perhaps I have just needed a palate clenser of more nutral manis before the neons and other craziness that is the spring and summer collections kick in. Either way, I have another toned down NOTD that I did today actually.. Eh, eh Blogging regularly!! I CAN do it.
Anywho... This is Rimmel London Caramel Cupcake and the little hearts are made using the afore mentioned Migi Nail Art pens. I am loving these things. But I had a whoopsie with the pink and unscrewed the cap when I should have simply pulled the top off... -_-;
On the lucky side of things, I guess saving the lizard that was trapped in a tub earlier in the week paid off-- because all the pink polish spilled on the paper towel/tin foil combo I always polish on. :) So Karma or Good Planning- you decide!
Anyway on to the nails!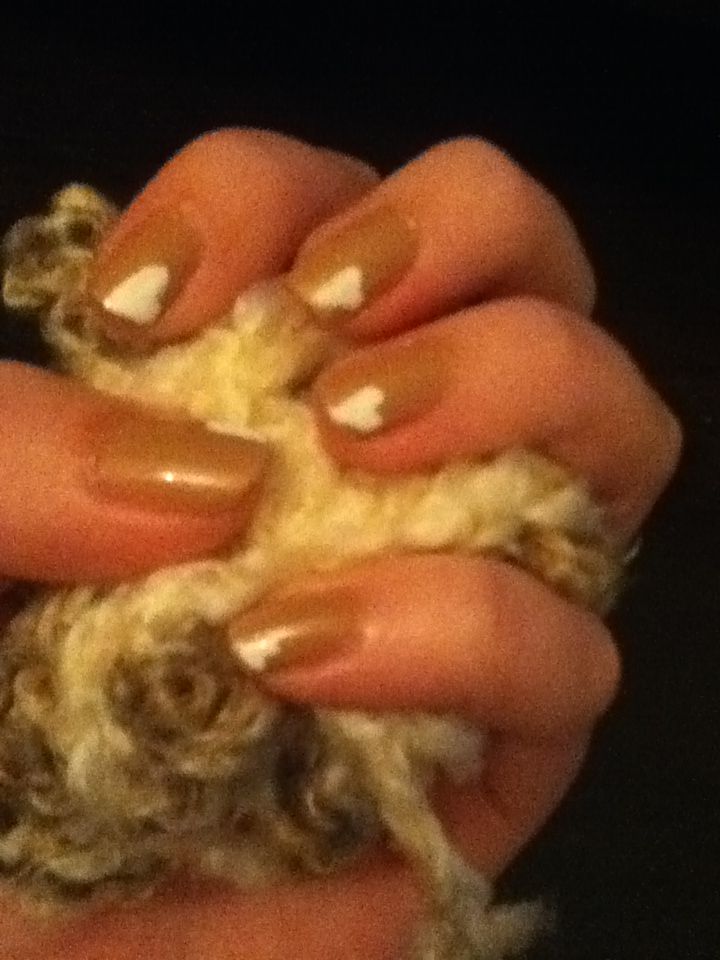 So this is taken in the crappy lighting at my desk with a ball of leftover yarn from previous knitting projects. :)
This is much more true to color, I am so suprised at how well this color goes with my skin tone. I thought it would maybe be too dark, but it seems to be working out.
The Rimmel London came in a little bottle, but I picked it up for $1.99 or so at Walgreeens the other day. The brush is short with curved bristles a-la-Sally Hansen Inta-Dri but I found both the formula and the brush easy to work with. This is two coats with top coat. :)
Comments? Maybe?
See you soon
~sweetergrrrl