Hello all!
Sorry for not posting yesterday. It was one of those long days at work and I was just beat by the time I got home. Sunday night though was a nail fiasco!
I spend quite a bit of time playing with my Migi nail pens again and I had created a neat mani of sea creatures! Fish and an octopus and seaweed, the works. Unfortunately I used some polish as a base that I got for Chirstmas that turned out to be really cheap quality... It chipped after less than an hour and I hadn't even done the dishes or anything!
But on to the beauty that didn't last.
Left hand (Thats the cheap-o polish in the back...)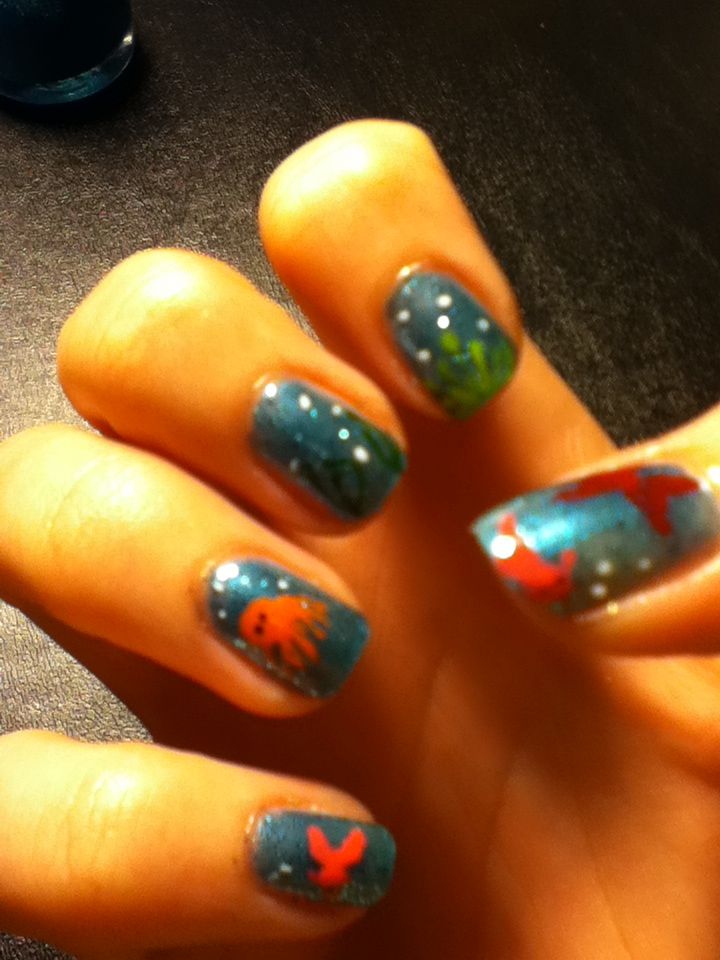 Right hand
Close up of some fishies!!!!
I was so fed up with the issues I was having I took the whole thing off. I set my stash infront of my boyfriend and asked him to pick my next color. He chose FingerPaints Grape Gumball. It is a pretty dusky purple with a slight shimmer hidden in it. And just to make sure I had something pretty on my tips, I used my Migi pens to make little pink daisys on them. :)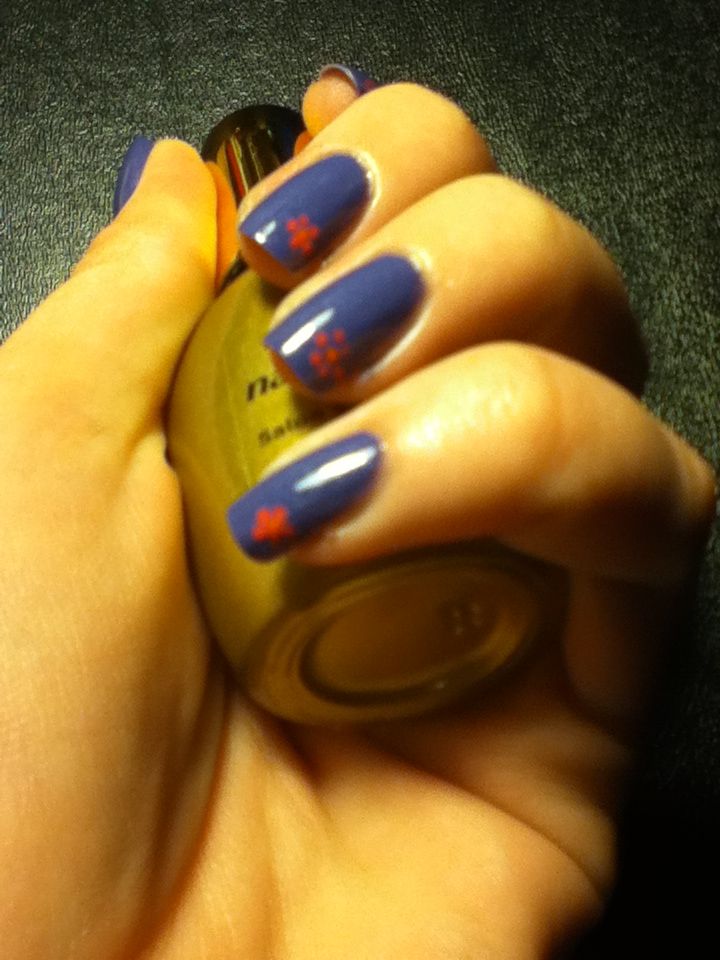 How cute are they?
Anyway, this is getting long so I will post again tomorrow with a project I will be working on!
See you soon
sweetergrrrl