Hey all!
So today I have something that isn't super in character for me. But in celebration of Gasparilla Pirate Fest tomorrow in Tampa, Fl, I went a little nuts. You can learn a little more about Gasparilla
here
.
I won't get into all the polishes that I used because there are just so many!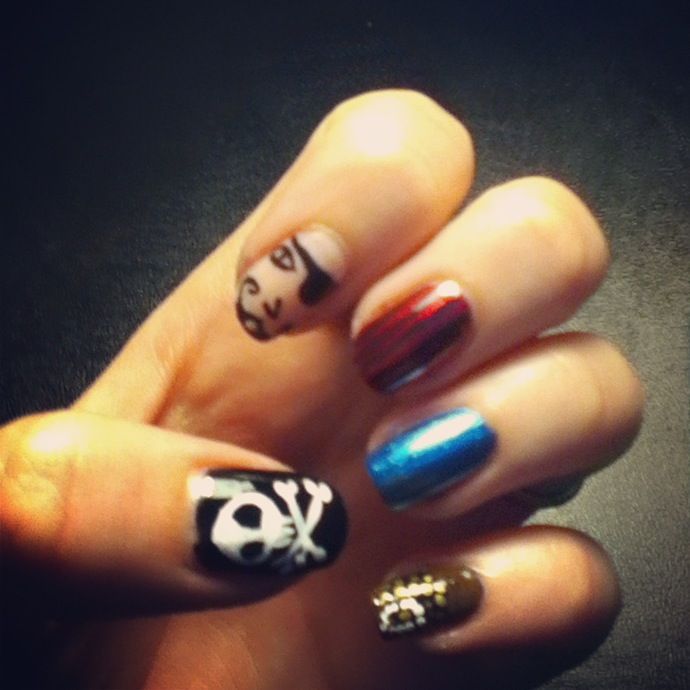 So here is the breakdown of what each nail is supposed to be...
Thumb: Jolly Roger
Index: Pirate with eye patch
Middle: It is actually red with black stripes, representing pirate pants
Ring: The open ocean
Pinkie: A treasure chest with gold coins and a pearl necklace
What do you think? Are you going to Gasparilla or have you heard of the insanity that happens here once a year?
See you soon!
sweetergrrrl