Hey all!
So for whatever reason, my brain was craving red... Not a color I normally wear, but I have some untrieds that I grabbed on clearace at Sally's Beauty after the holidays. So this mani has an under coat of
Color Club's Winter Affair red- Berry and Bright
. It is actually a scented polish as well! I can't pinpont the scent exctly, but it is sweet and very pleasing. It can also be detected under all the layers of polish I covered it with.
Next up came
China Glaze Ruby Pumps
. This polish has been a lemming of mine. I saw swatches of it everywhere and just fell in love with the color, but because I don't normallly wear red-- I never picked it up until it came in the Winter Collection set. And let me just say, I LOVE this color. The only reason I put another color under it, is I didn't know just how sheer it was and I knew the glitter topper was going to be super thick to work with.
I was right too.
Whirled Away from China Glaze's Cirque du Soleil collection
. I have been craving a black glitter that I have seen everywhere, but this is not the one to get. The glitter is super sparse and hard to work with. The large white hex glitters in it are not coming out on the brush and I had to go hunting for them with my dotting tool. -_-; But I love the completed look and I think it was work the trouble.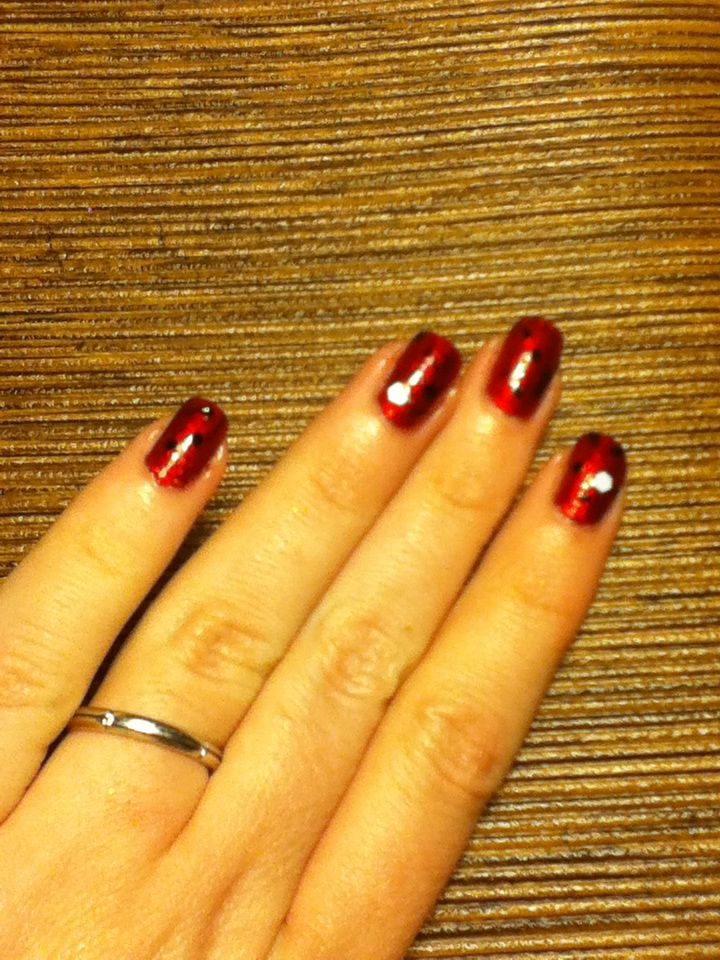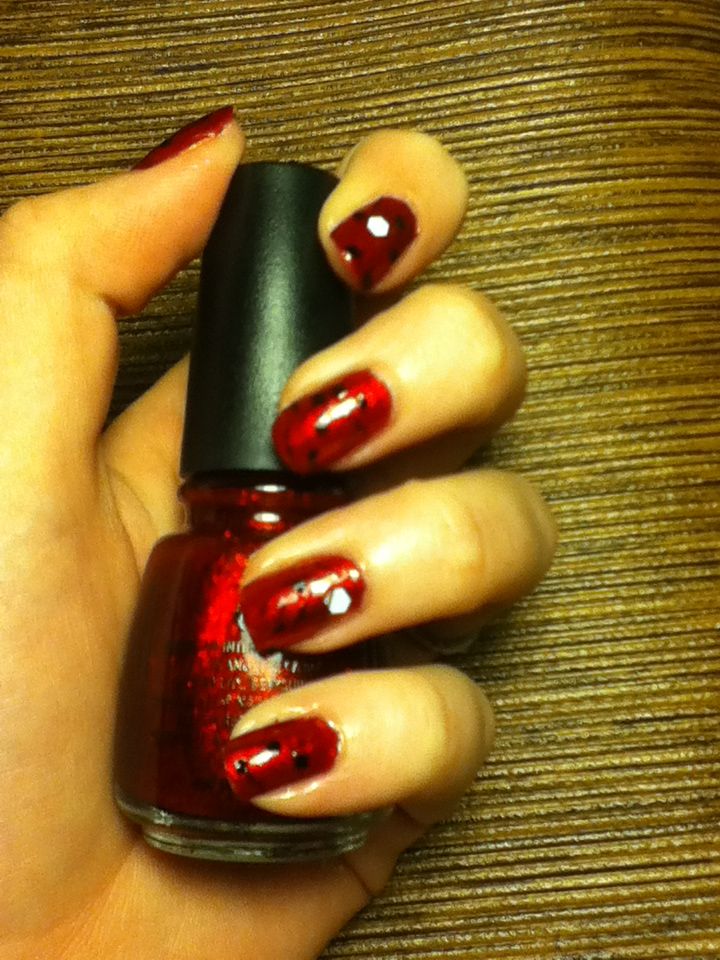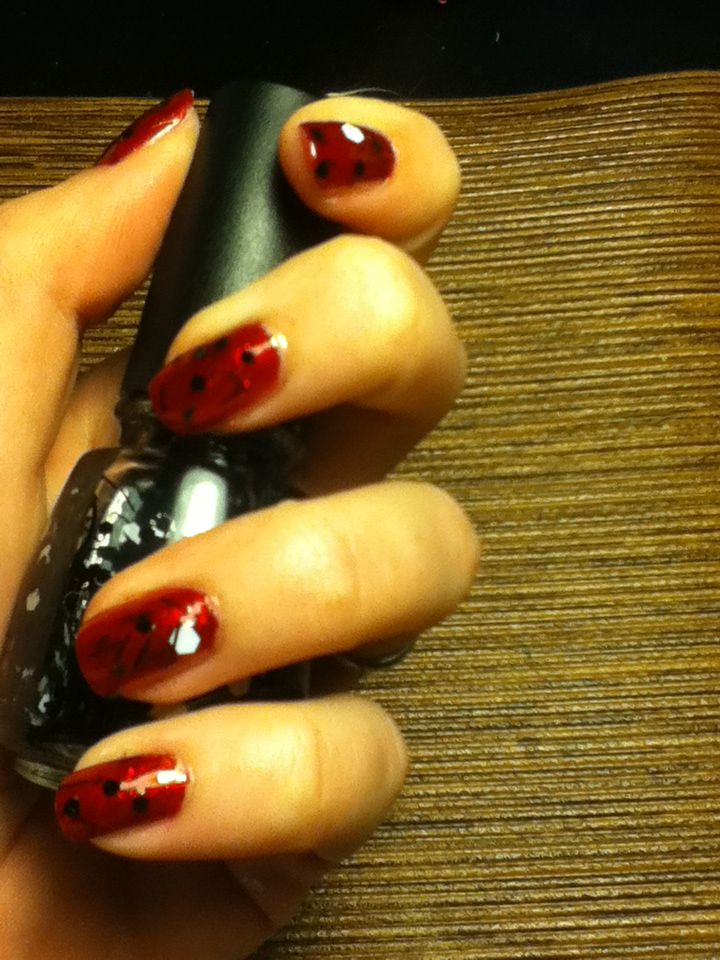 The other new experiment I played with is squared nails. I don't think they will last the night though as I keep catching the corners on everything, especially at work. So maybe I will try some sqovals but I may have to stick to ovals from here on out...
See you soon!