Hello all!
Sorry, sorry, sorry! I haven't forgotten about you and we are FINALLY finished moving. Now the unpacking begins. lol. But I had a few minutes to myself today for the first time in a week and decided to play with some of my fall themed untrieds.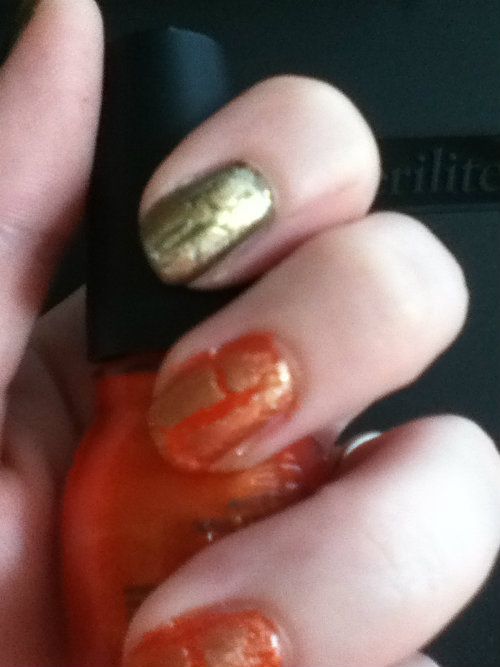 OK. So photobucket.com hates me today so I am sorry about some of the images. Maybe eventually I will figure this thing out! lol. So on my ring and middle finger I have Sinful Colors Country Orange. It is one of my favorite pumpkin oranges, with a gold shimmer. The green on my index, pinky and thumb is China Glaze Agro from the Hunger Games Collection. It is an amazing olive-y green with lots of gold shimmer.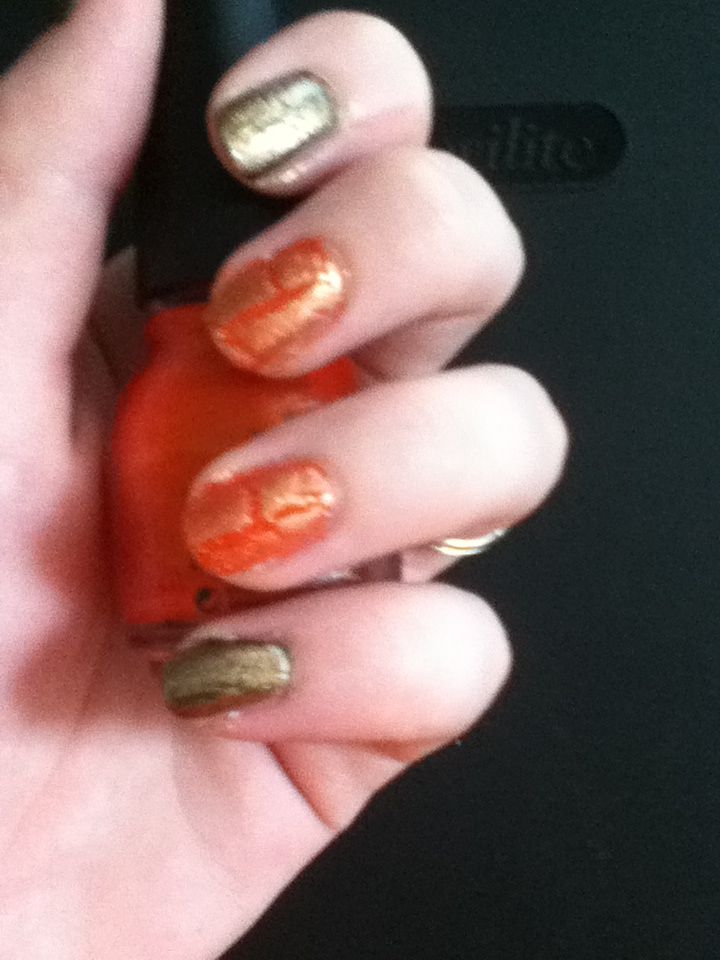 The crackle was a gift from a friend at work. I have not been a fan of crackle in the past but this China Glaze Cracked Medalion has made a believer out of me.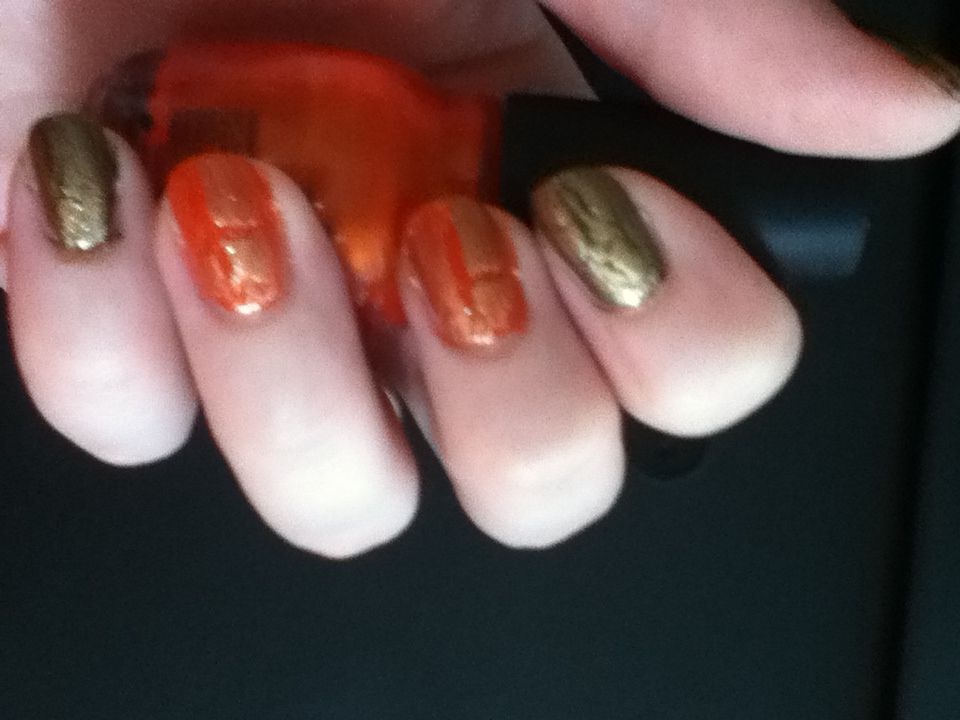 This mani has gotten me in the mood for fall, it is just too bad I did them outside on my new balcony in the 80 degree F heat. -_-; I think I got a tan too. >sigh<
Tomorrow, a puppy mani that I found on youtube and got tons of compliments on last week!
See you soon!
sweetergrrrl