Hello all!
After having naked nails for almost a week now >gasp< I couldn't take it anymore and decided to sit down and paint! Because me nails are super stubby after multiple bad breaks last Sunday, I decided to go with a new black I picked up. Revlon Black Lingerie was in a two pack with Revlon Blue Lagoon and I got them both from Big Lots last week for $2!
Black Lingerie was interesting for a black polish. It obviously has a blue tint to the base and the first coat was super thin and streaky, but I evened it out with a second. Now, short black nails are all well and good-- for other people. Lol. On me, with my super light skin I tend to look a little gothic. So an obvious cure? GLITTER.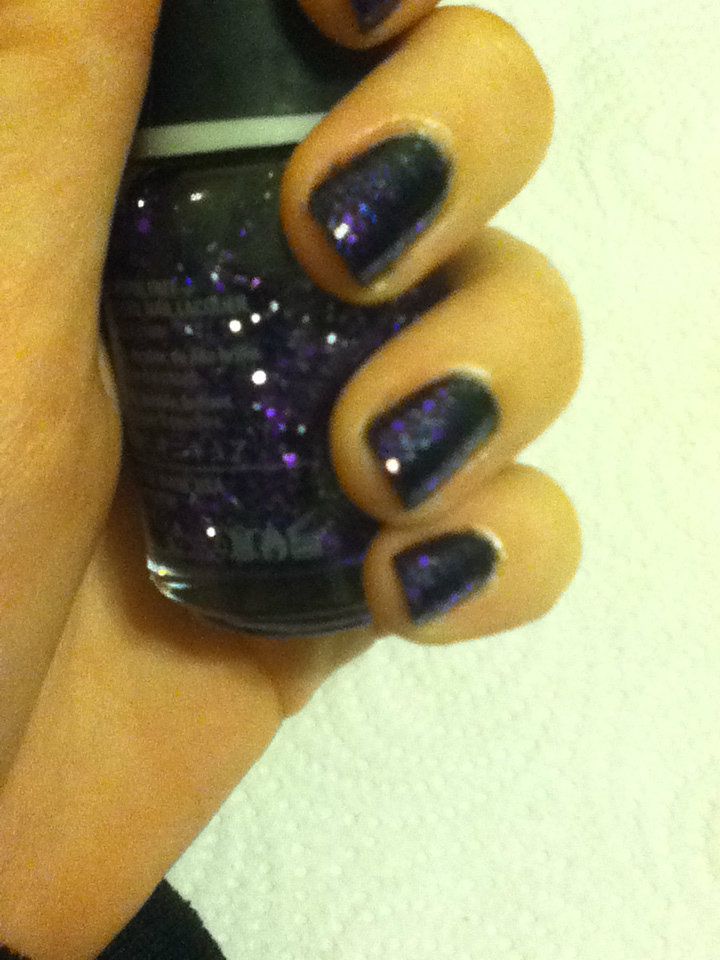 I have no idea why my pics won't resize today. -_-; Sorry for the crappy HUGE quality...
Anywho the first glitter in the gradient is Pure Ice Cheatin. I picked it up at Walmart on one of my infrequent trips there. The micro blue and purple glitter was so pretty, it couldn't be passed up.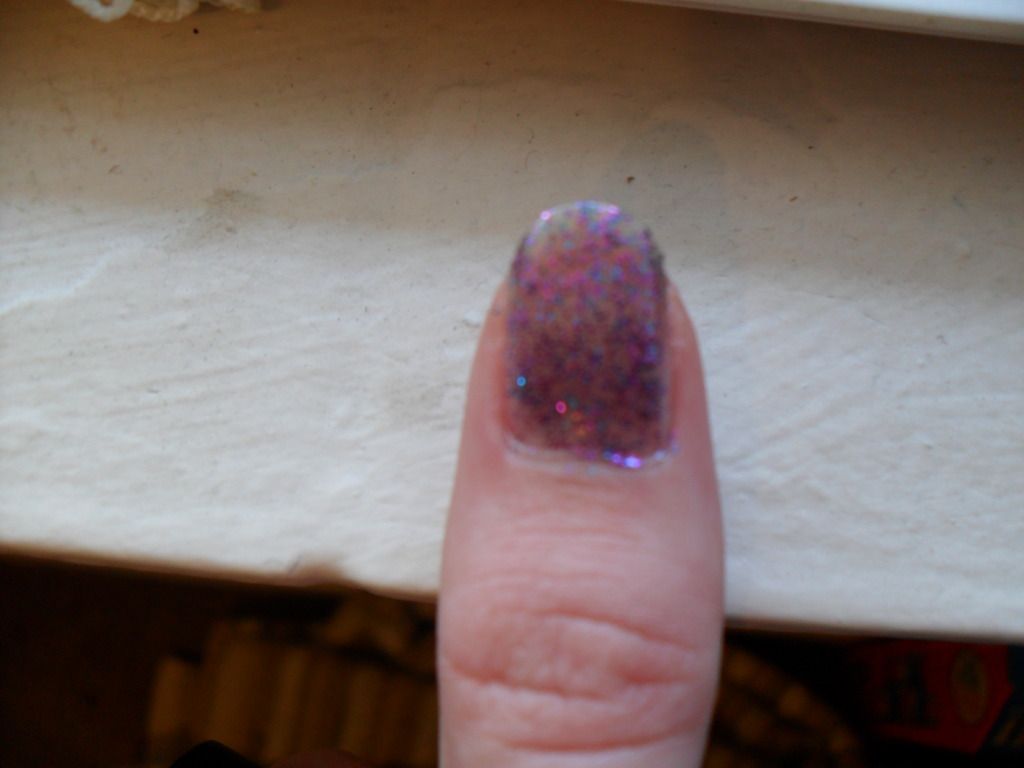 Holy hell, another GIANT image. >sigh< Anyway, that's Cheatin with no underwear, one coat. I need a better camera!
Well I topped the whole thing with Orly Can't be Tamed. It is a small silver glitter with larger hexagon purple glitter. It helped to blend the Iced layers.
For my first glitter gradient, I think it went rather well. Next time though, I may pair these with a purple undercoat as with the lighting in my house right now, the glitter is lost. :(
I hope everyone is having a great weekend. Does anyone have a fun mani planned for Labor Day?
See you soon!
sweetergrrrl