So did I say tomorrow? I ment in a few days. lol
The blue is actually a very pretty teal. I could not get it to photograph the true color. It is Sinful Colors Savage. The white for the dog is Sinful Color Snow Me White and the beige on the face is NYC Mulberry Street. The black for the dots is just a random striping polish I had on hand.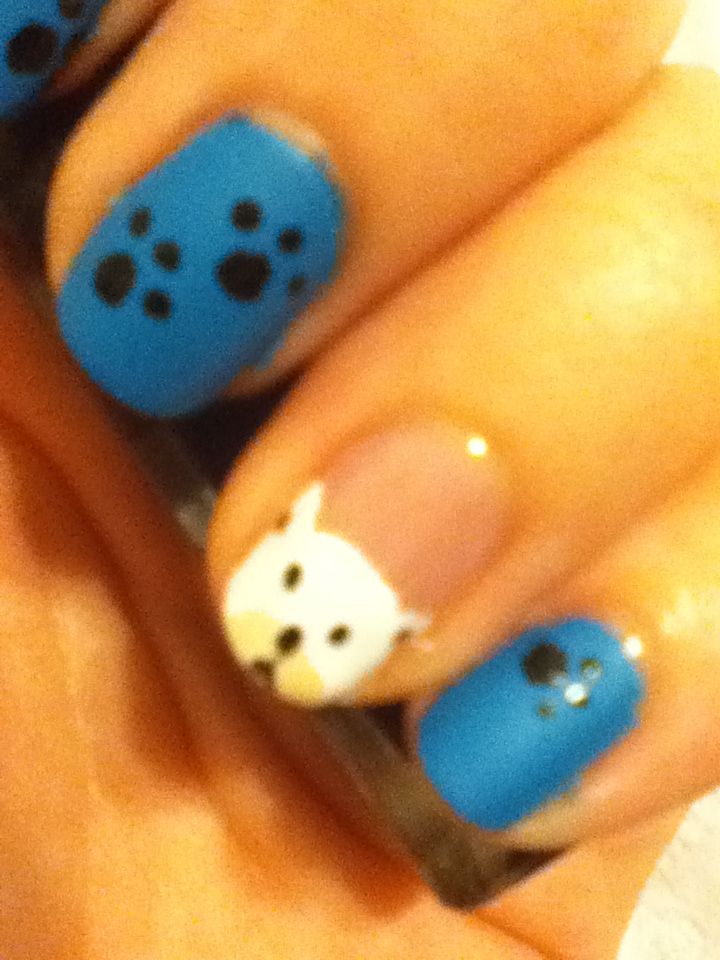 I loved this mani and got so many compliments on it. I found it on youtube, there is a link to it
HERE.
Let me know what you think! Do you have any other animal nail art that you love?
See you soon!
sweetergrrrl