Hello all!
So I went to work early (as will become the norm around here I'm sure). I went to check on Nami and after cooing at her for a bit, changing her water and spot cleaning the fleece; I was kind of dissapointed to only see one poo by her tube. But, just a minute later my manager, who opened and did animal care today, popped his head into Wellness and said, "I can't believe how much that thing can poop!" I (of course) about died laughing, because it is such a hot topic with new hedgie owners. Apparently there had been four other "piles" that he had already tidied up for me!
Poopy that I was WAY too excited about...
I did my little happy dance knowing that she is happy and nomming away at the soaked kibbles. She also had a poopy wheel, I was so happy she was comfortable enough to run even with some of her back nails sill long. Her poo is a little green, but I think it is from the Innova I have introduced to her diet. :) She eats it right up, though I can't tell the difference between kibbles once they soak up the water.
I also got some pictures of how bad her back is with dry skin, sores, and bald patches...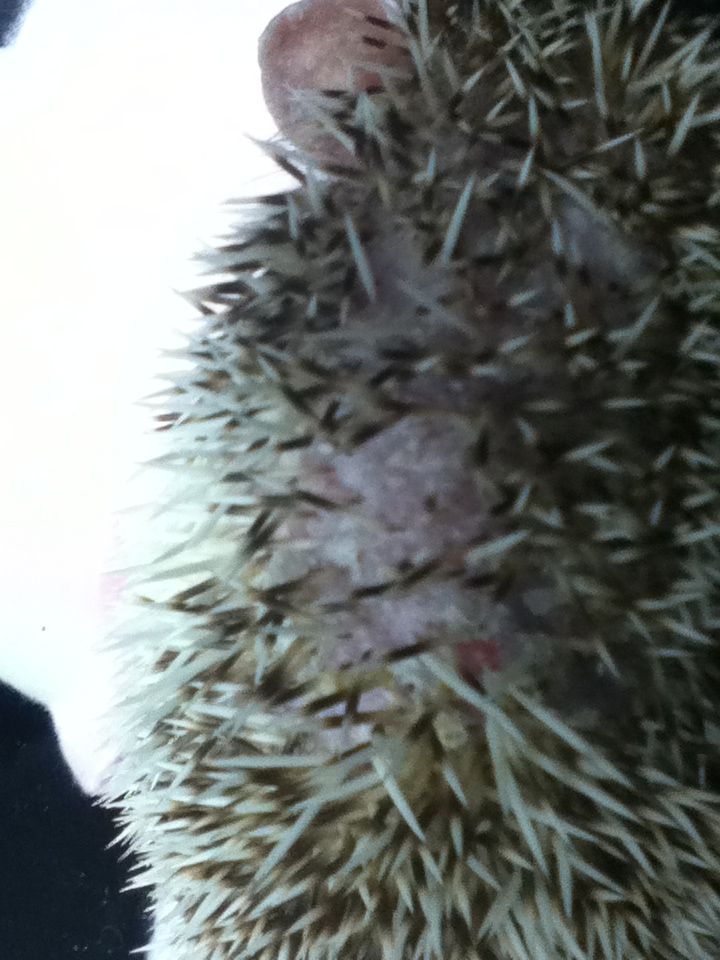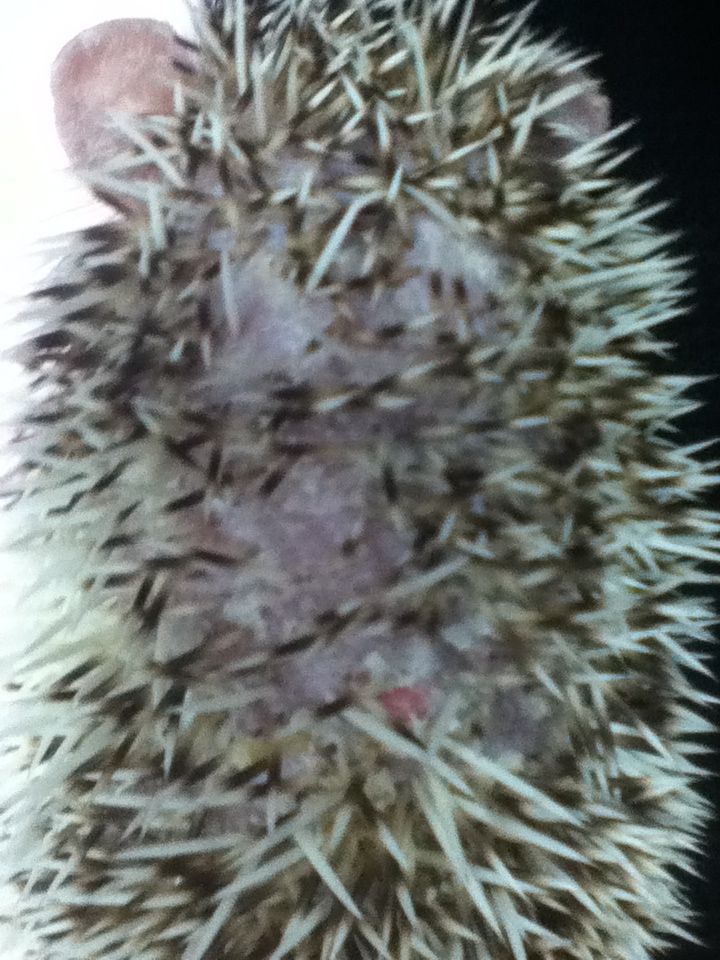 :( But it only gets better from here...Right??
I put my hand in her giant igloo and just kept still till she figured out who I was when she stole my heart all over again. She huffed at first, then gave me some licks and rested her little head on the back of my hand. :cry: This little girl has stolen my heart completely and I can't wait to being her home. :)
We'll end on a cute note.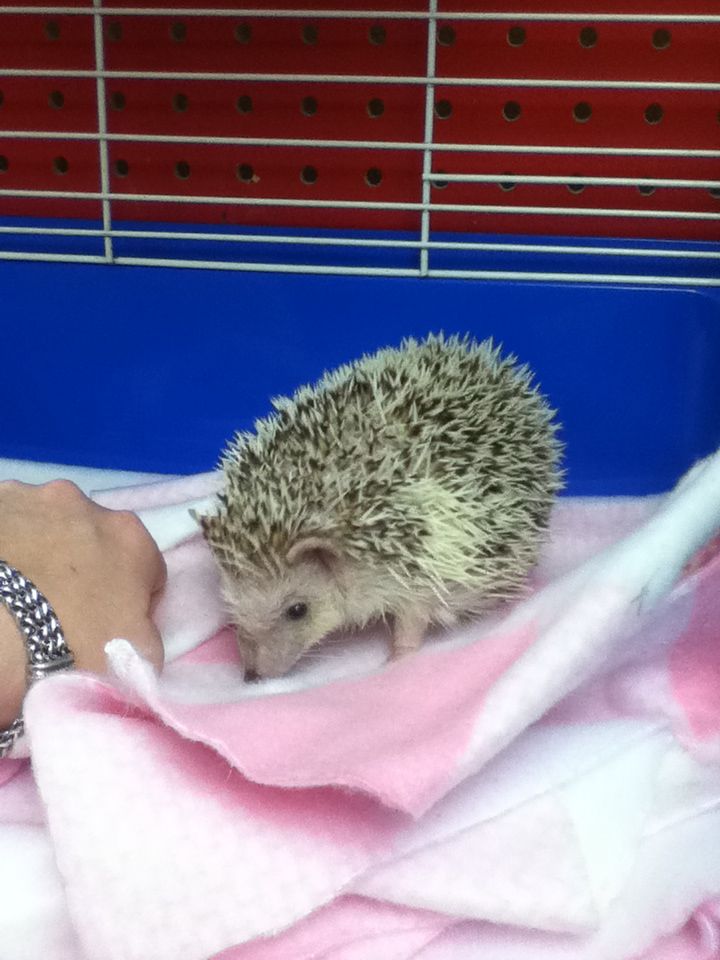 So here is her trying to wake up. She also likes to show off her pinto spot...that sadly I just noticed today. But to be fair, I love her face too much to look away! lol